It's a not-so-well kept secret that local search marketing is responsible for an increase in foot traffic and getting the phone ringing off the hook. Before making a purchase or booking a service this Christmas, a staggering 97 percent of people will search online to find a local business, and this is why investing in online business listings also drives local website traffic.
1
No billboards here. The invisible success of local search marketing
Some bricks and mortar businesses are doing their local search marketing very well, although the successful hotels, restaurants, and stores etc are probably not shouting about their investment in local marketing. Of course it's nice to tell other business owners that the success of their business is down to a long standing reputation that builds brand awareness, such as radio advertising, billboards, Google paid, email marketing, investing in their website. You get the picture. Meanwhile, they are busily investing in local search engine optimisation, known as local seo.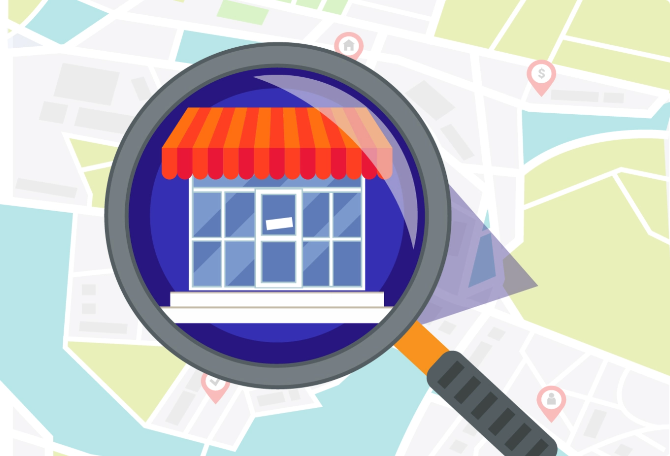 2
What your competitors are doing, and I bet they are not talking about it.
1. Investing in hyperlocal search engine marketing.
2. Making sure their business ranks in local search results, including: Map Pack, Local Finder, Google Maps, Locator Plus store locator.
3. Along with the traditional seo method of using keywords in their website's meta information.
3
Keywords are king, but hyperlocal seo makes the cash register go Ka Ching
I hear you saying, "Yes I know what the keywords are for my business. They're in my website. My marketing people put the relevant keywords for my business into our social media posts."
But what about the potential customers who are in the neighbourhood, wanting to buy 'right now'? Local people are responding to hyperlocal keywords and our digital software HyperZone finds words and phrases that people in the street are using when they do an online search for your business.
See if any of the examples below relate to your business. Research shows that 64 percent of consumers saying they check online reviews before going into a shop, hotel, or restaurant, and these are the type of local search marketing keywords your business needs.
1. Italian restaurant nearby.
2. Pizza near me.
3. Lawyers in Sydney (if searching in Sydney).
4. Sydney CBD Hotel (if searching inside Sydney CBD).
4
Using relevant parts of traditional seo
HyperZone is a software service offered by OmniHyper, who in a previous iteration (before the pandemic) offered a full agency service as Traff1k Digital. We are experienced website builders and search engine marketers and our hyper local marketing service is designed to fit in with your existing traditional search engine marketing efforts. These are the important things to focus on:
1. The customers you are targeting are searching on their mobile phones. They are probably in town, shopping or meeting friends. We make sure your website operates perfectly on mobile phones, as opposed to just working well on desk top computers, laptops or tablets. Being 'mobile first' means your website ranks higher on Google Mobile search results.
2. Looking at how your website ranks compared to others and making obvious fixes. Google looks at how many other websites link to your website and vice versa. Google also looks at how many links there are to each page. Google is a snob, and will rank your website higher if the links are to other websites that attract a high number of users and lower if you have a low number of links or the links are with websites that don't attract much traffic.
3. Making sure your website has interaction with social media, for instance, having an Instagram button that users can press, to take them to your Instagram page.
4. The ability to include local search marketing keywords into your website is quite dependant on the type of website. The graphics on Wix and SquareSpace look amazing, but behind all those cool layouts there is a remarkable amount of code to control the environment. Unfortunately, because of all the control, there are very limited opportunities to optimise these types of websites.
5
Giving search engines what they want
What you get with HyperZone is the techy stuff that matters to search engines like Google. Here is a list of some of the things HyperZone will achieve in order for your business to show up on Google when a customer is in a transactional Christmas shopping mode (transactional is a techy word for 'wanting to buy now').
1. Step one is to speed your website up so that each page loads within 2.5 seconds. Step two is to make sure people actually want to use your website and don't just take one look and click out. Step three is to make sure your website doesn't get the shakes when loading a picture or video.
2. Placing name and address information on every page of your website. Google likes this. It's a bit like your Mum putting name tapes on your clothes, if all the clothes you are wearing have your name on them, then it must be you, right?! If you are a business with multiple locations, then each location page will have name, address, and place information.
3. Search engines speak a code called schema data and they like websites that speak to them in their own language. Schema markup helps a search engine to read and understand the content on your pages. It makes total sense to add in schema markup code to your website so the search engine will give it a higher ranking.
If you have any queries, please get in touch with Nick Hollows [email protected]. Or book your slot today, and receive a free demo.