HYPERLOCAL RANKING FACTORS
OFF-PAGE SIGNALS & LINK SIGNALS
GOOGLE BUSINESS PROFILE SIGNALS
BEHAVIOURAL & PERSONALISATION SIGNALS
Hyperlocal Ranking Factors
To rank locally, there are many factors to consider. The factors change by citation/directory,
here are two examples;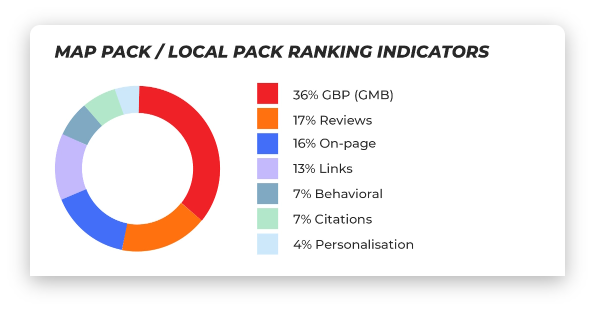 Additional Ranking Indicators
Having a website that is Mobile First is also a ranking signal. If your website is not Mobile First, it will rank lower on Google Mobile search results, compared to desktop.
Page rank and domain rank.
Google engagement, Facebook engagement, Twitter engagement, etc.
• OPEN SOURCE VS CLOSED SOURCE WEBSITES
Note that on-page optimisation is the most important ranking factor for
ranking in local organic and the third most important for ranking in the
map pack/local pack.
Websites that are closed source (such as SquareSpace, Wix and the like) are
very restrictive and have less fields to optimise on page, than an open
source website.
Therefore, we highly recommend that you have an open source website,
otherwise HyperZone®'s performance (your ranking) will be restricted.
HyperZone® will work on the on-page signals on your website. The below is an example of
some of the work performed;
• GOOGLE CORE WEB VITALS (CWV)
Google Core Web Vitals are just that—vital. These factors impact on your
position in Google results and determine how visible your business is to
local searchers.
Google CWV are made up of three standardised metrics that describe a user's experience of a web page.
1.  Largest Contentful Paint (LCP)
This metric is about page load speed. Google measures how fast the
largest content element loads on the page without a user scrolling.
The result, in seconds, is the LCP.
Whether your largest content element consists of text, video, or
photos, your LCP must be less than 2.5 seconds to meet Google's
standards. Anything slower will impact your page rankings.
2.  First Input Delay (FID)
FID is a measurement of the time between a user's first interaction
with a site and the site execution of the user command. This could
mean a click, keystroke, or other input.
For best results, aim for a FID score of under 100 milliseconds. This is
Google's sweet spot for site interactivity.
3.  Cumulative Layout Shift (CLS)
CLS represents the stability of your site as it loads. Ever go to click on
something during load only to have the page shift around on you? This
is CLS, and it's measured as a composite of each individual shift that
occurs as the site loads.
Web managers should reduce CLS down to 0.1 to meet Google
standards.
• NAME ADDRESS PLACE (NAP) INFORMATION
Ensuring there is NAP information on every page of your website. For
multi-location businesses, ensuring that each location page has NAP
information.
• SCHEMA MARKUP (ALSO KNOWN AS STRUCTURED DATA)
HyperZone® will use the correct schema markup (https://schema.org/
LocalBusiness), making sure it is on the right page your GBP links to.
The local schema number will be listed on the page, even if freephone
numbers or tracking numbers are listed.
Minor optimisation of existing content for local (localised content).
o   Title tag / Page titles
o   H1 headings
o   Image alt text / text
o   URL optimisation/custom URL's
o   Meta description / Page descriptions
WHAT HAPPENS IF ANOTHER COMPANY IS DOING
TRADITIONAL SEO WITH THE STANDARD ALGORITHM?
We work as a partnership with clear communication, so both standard
algorithm and local algorithm optimisation can be undertaken.
o   Page load speed
o   Internal links
o   Site map
o   Errors
o   SSL
o   Open graph tags
o   H tags
It's important for your website to work well on mobile devices. Ensuring
that your website loads quickly, is easy to navigate and that users can easily
take action are key focus areas.
IF YOUR SITE ISN'T MOBILE-FRIENDLY, VISITORS ARE 5 TIMES
MORE LIKELY TO LEAVE.

Making sure that analytics is tracking all details accurately and correctly.
HyperZone® will do one of the following with your Google Analytics;
o   Request access to your existing account that you own and manage.
o   In the absence of an account, HyperZone® will create an account for you, that you will own, and grant ourselves access to this account.
Off-Page Signals & Link Signals
HyperZone® undertakes off-page SEO and creates relevant links from local businesses.
DOMAIN AUTHORITY
Off-page SEO builds your site's domain authority. Without this,
your site might struggle to outrank competing websites with a
higher authority.
Higher authority websites tend to rank better than those with low
or no authority because search engines consider them more
credible, relevant, and trustworthy.
Links are one way to show that, but we can't focus on link building
alone. There are many other off-page SEO techniques that
HyperZone® undertakes.

PAGE RANK
PageRank (PR) is an algorithm used by Google Search to rank web
pages in their search engine results. It is named after both the
term "web page" and co-founder Larry Page.
PageRank is a way of measuring the importance of website pages.
According to Google: PageRank works by counting the number
and quality of links to a page to determine a rough estimate of
how important the website is. The underlying assumption is that
more important websites are likely to receive more links from
other websites.
LOCAL DIRECTORIES
Google's standard algorithm looks for different links to its local algorithm.
o   Standard algorithm looks for links from websites with a higher authority that are relevant to your business.
o   Local algorithm looks for links from local websites – authority is not important.
HyperZone® will build local links, improving on-page signals and visibility.
BACKLINK STRATEGY
It's less likely that you'll have a link from a major site like The New
York Times to a local business, so link building tends to focus on
less premium sites. Whereas these may be considered low quality
in traditional SEO, they're important for local SEO—a link from a
local newspaper won't rival a link back from NYT in quality when
directly compared, but it's considered as such in local search.

CITATIONS
These are very important for local SEO as they validate the physical location of the business—a key tenet of local search visibility.
Citations are mentions of your businesses NAP information on other websites. There are two types of citations;
Much like a directory listing, NAP data is structured in the listing.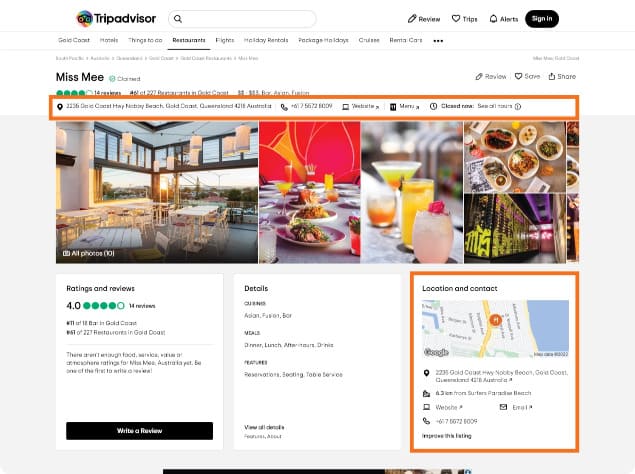 This is where NAP data is located and spread out in the content – there is no structure as to where to find it.
Citations can be found in directories / channels, for example;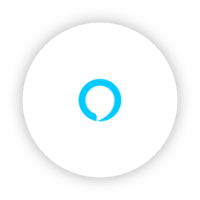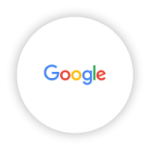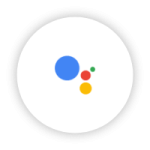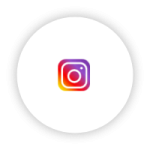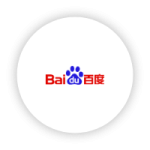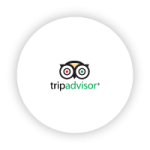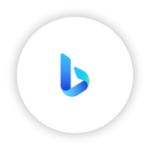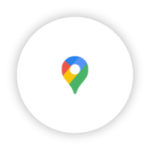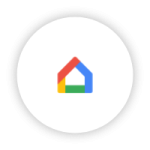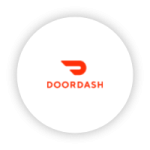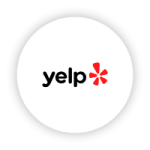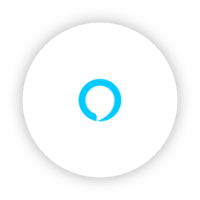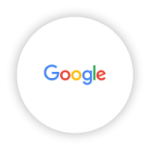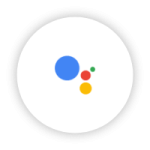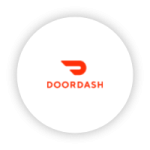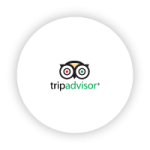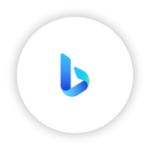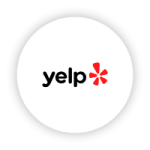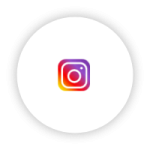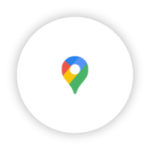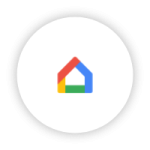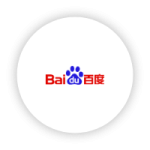 WHERE DO THESE WEBSITES / DIRECTORIES CURRENTLY
GET NAP INFORMATION FROM?
You will probably find that your business is not listed in over 80% of directories / channels, even if it is a long-standing business that has been open for many years or even decades.
Directories/channels get their NAP information from various sources, for example;
• Apple Maps (Australia)
Sourced data from Telstra (most specifically their business data division – Sensis (Yellowpages, Whitepages, Whereis) and from Yelp.
GOOGLE OFTEN USES THIRD-PARTY DATA IN GOOGLE
BUSINESS PROFILE. WHEN DATA ON DIRECTORY LISTINGS
AND THIRD-PARTY SITES IS INCORRECT, IT CAN LEAD
TO GOOGLE PULLING INACCURATE DATA.
MANY SITES PULL BUSINESS INFORMATION FROM OTHER
SITES. IF INFORMATION IS INCORRECT ON ONE
LISTING, IT CAN LEAD TO A SNOWBALL EFFECT AND
RESULT IN INACCURATE INFORMATION APPEARING ON
MANY MORE SITES.
THERE IS THOUGHT TO BE A STRONG CORRELATION
BETWEEN THE NUMBER AND QUALITY OF CITATIONS
AND RANKINGS.
Citations in directories / channels are a local ranking foundation and a key
ranking signal in search engines.
Citations help to prove to Google and other search engines that you are an
actual local business at your address. They are a must have to perform well in
local marketing.
Consistency is key – if the NAP information across all directories/channels is
consistent, you will be rewarded with stronger rankings.
80% OF CONSUMERS LOSE TRUST IN LOCAL BUSINESSES IF THEY SEE INCORRECT AND INCONSISTENT CONTACT DETAILS.

HyperZone® works across 128* different channels, including all of those listed above.
Where your business does not have a listing on a directory/channel,
HyperZone® will create the listing for you. Your business will own this
listing once setup, regardless of if you are still using HyperZone® or not.
HyperZone® will feed all channels with the right NAP information, and in
fact, all of your business details such as open times, days, photography etc.
ensuring consistency of all information across all citations and directories.
Updates to any business information will be made in HyperZone®, which
will update all 128* channels, saving time and money.
HYPERZONE® WILL BE YOUR SINGLE SOURCE OF TRUTH
FOR ALL DIRECTORIES / CHANNELS.
TRACKING & UPDATING CITATIONS
Citations are not a one-off task, they need to be continually monitored,
because it's possible for users themselves to actually edit the information.
Once all directories/channels are operational and consistent, HyperZone® will
only update when change is detected, such as changes to business details in
the HyperZone® portal (push) or when incorrect NAP data is detected (pull).
Google Business Profile Signals
How does Google decide which business to rank highest?
Google uses the location of the person doing
the searching and any locations included in
the search query to determine the results in
search.
How well your businesses online presence
matches what the searcher has searched for.
How Google determines which business has
the most trust through all the ranking signals.
Google uses the location of the person doing
the searching and any locations included in
the search query to determine the results in
search.
How well your businesses online presence matches what the searcher has searched for.
How Google determines which business has the most trust through all the ranking signals.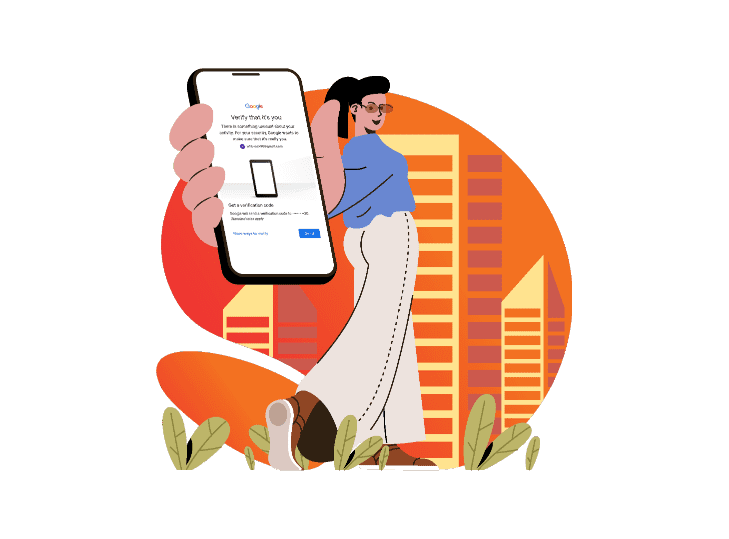 HyperZone® will do one of the following with your Google Business Profile;
1.  Request managerial access of your existing listing that you also own and manage.
2.  Claim an existing listing that you do not own/manage.
3.  Create new listing.
If not already verified, HyperZone® will verify your GBP listing.
GBP Optimisation & Maintenance
HyperZone® will be integrated with your verified GBP. HyperZone® will be your businesses
single source of truth, to pull the correct NAP information and more;
■ Seasonal categories (if applicable)
o   Public holidays
o   Holidays
o   Events/special hours
Location specific if multi location.
Adding UTM tags to any URLs to accurately track traffic to the URL from the
GBP listing.
• SERVICE AREAS AND POSTCODES
• SERVICES, MENUS AND PRODUCTS (LISTING/CATEGORY DEPENDENT). FOR PRODUCTS;
o   Photo
o   Category
o   Price or price range
o   Product description
o   Button option (with UTM tag to the URL)
Such as wheelchair accessible etc.
HyperZone® will monitor for fake listings and name spam that may appear in competing Google Business Profiles and will take action upon to remove or correct the spam.
BUSINESSES WITH PHOTOS ON THEIR LISTINGS RECEIVE 42% MORE
REQUESTS FOR DRIVING DIRECTIONS ON GOOGLE MAPS AND 35%
MORE CLICK-THROUGH'S TO THE BUSINESS WEBSITE.

BUSINESSES WITH COMPLETE, OPTIMISED LOCATION LISTINGS
RECEIVE 52% MORE CLICKS FROM LOCAL SEARCH.

The client is responsible for the following items;
• GBP POSTS
Frequent, relevant posts will help HyperZone® produce you better results.
HyperZone® will give you best practice recommendations and frequency
for posts as part of our ongoing partnership. Types of posts include;
o Standard Posts
o Event Posts
o Offer Posts (Sales & Promotions)
• GBP Q&A
Monitoring and answering any questions that may be asked will help HyperZone® produce you better results.
Businesses can also upload their own Q&A, much like an FAQ, which we highly recommend at the commencement of HyperZone®.
• REVIEWS
Review management (see reviews for more).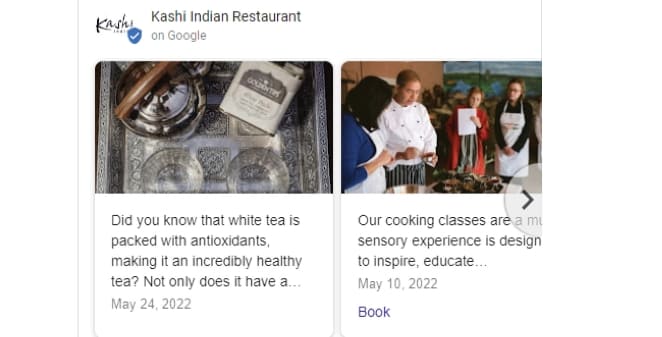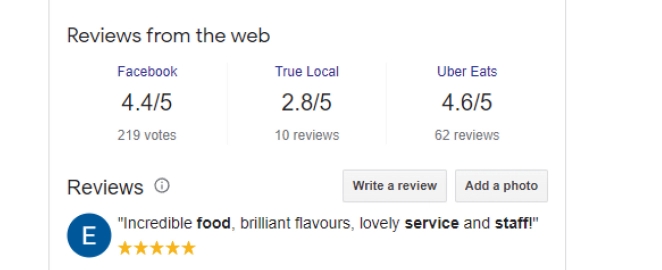 Behavioural & Personalisation Signals
Google and other search engines monitor user behaviour, to ensure your business is appearing for the right keywords with the right intent. Personalisation can also play a part, where past searches influence current search results. HyperZone® does not monitor user behaviour with your listings.
1.  CLICK THROUGH RATE IN SEARCH RESULTS
2.  CLICKS ON POSTS AND Q&A
3.  CLICKS TO READ REVIEWS
4.  CLICKS TO VIEW PHOTOS
5.  MOBILE CLICKS FOR DIRECTION
6.  MOBILE CLICKS TO CALL
Google and other search engines monitor user behaviour, to ensure your business is appearing for the right keywords with the right intent.
Personalisation can also play a part, where past searches influence current search results.
HyperZone® does not monitor user behaviour with your listings.
BUSINESSES RANKING IN
GOOGLE'S LOCAL PACK HAVE AN
AVERAGE OF 47 REVIEWS.

82% OF CONSUMERS READ
ONLINE REVIEWS BEFORE THEY
BUY.

THE REVIEW "SWEET SPOT" IS
BETWEEN 4.2 – 4.6 STARS.

76% OF CONSUMERS WILL GO ON
TO WRITE A REVIEW WHEN
THEY'RE ASKED.

Reviews are not only an important ranking signal, but they also influence a customer's purchasing decision.
Two important recommendations include;
1. ENCOURAGING GENERATION OF REVIEWS
It is really important to encourage all customers to leave a review.
To help you encourage the generation of reviews, HyperZone® can
develop a reviews card with QR code to give out when the customer
leaves, and/or an email template that can be sent once the customer
leaves.
Scanning the QR code or clicking a link within the email template will take
the customer to your very own reviews page, hosted under your domain
name off your website (www.yourdomain.com/reviews).
The reviews page gives your customers quick and easy access to all ways
they can review your business, saving them time having to search,
generating more reviews.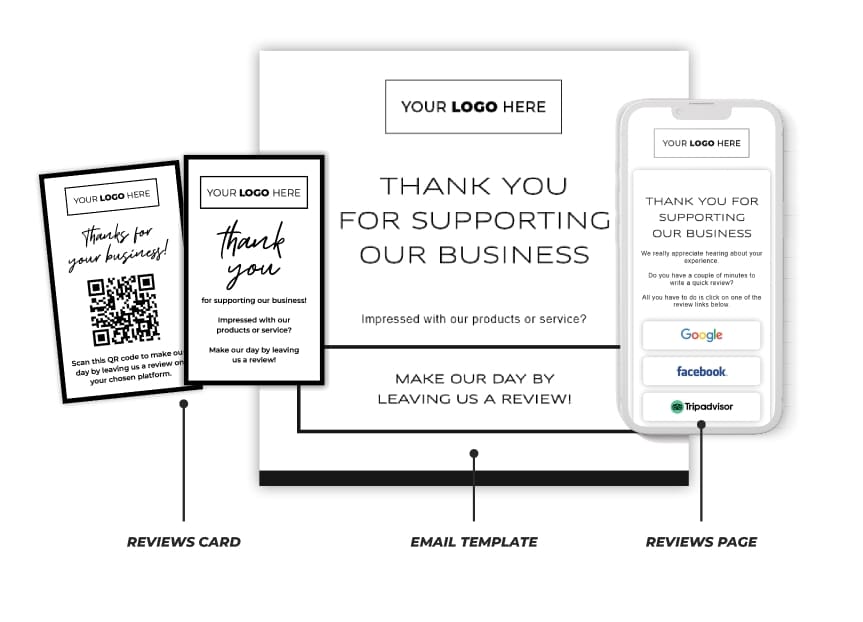 85% OF PEOPLE BELIEVE THAT
REVIEWS OLDER THAN THREE
MONTHS AREN'T RELEVANT.

48% OF CONSUMERS WILL ONLY
PAY ATTENTION TO REVIEWS
WRITTEN IN THE PAST TWO WEEKS.

53% OF CUSTOMERS EXPECT
BUSINESSES TO RESPOND TO
NEGATIVE REVIEWS WITHIN A WEEK.
45% OF PEOPLE SAY THEY ARE
MORE LIKELY TO USE A BUSINESS
THAT RESPONDS TO THEIR
NEGATIVE REVIEWS.
As websites like Apple Maps bring in reviews from Foursquare, Yelp and TripAdvisor – it is recommended that we promote as
many review platforms as possible.
2. RESPONDING TO ALL REVIEWS
For best performance, we highly recommend that HyperZone® clients implement a review system and monitor all possible
sources of reviews, such as Google, Facebook, Yelp, Foursquare and more depending on your industry (such as TripAdvisor
or Zomato).
We recommend that all reviews, both positive and negative, get a response.
3. DISPLAYING REVIEWS ON YOUR WEBSITE
To help increase conversion and trust in your business, we recommend displaying reviews on your website.
A simple reviews widget like the one pictured can integrate with various review channels – and you are able to filter out what
reviews you want to display!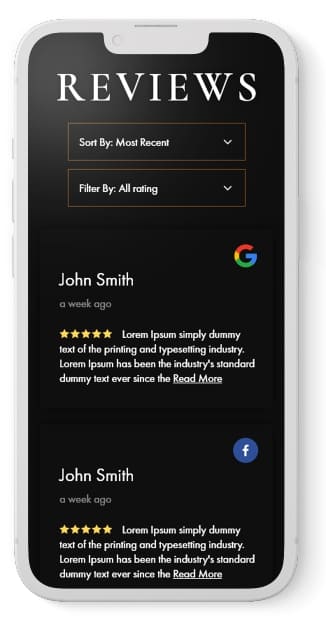 DISPLAYING REVIEWS CAN INCREASE CONVERSION RATES BY 270%.

57% OF CONSUMERS WILL USE BUSINESSES WITH 4 OR MORE STARS

Reviews are most valuable when they mention the keyword and city being targeted for local SEO—but this wouldn't be enough for traditional visibility.
Your monthly reporting is automated and will provide the following information from Google Business Profile;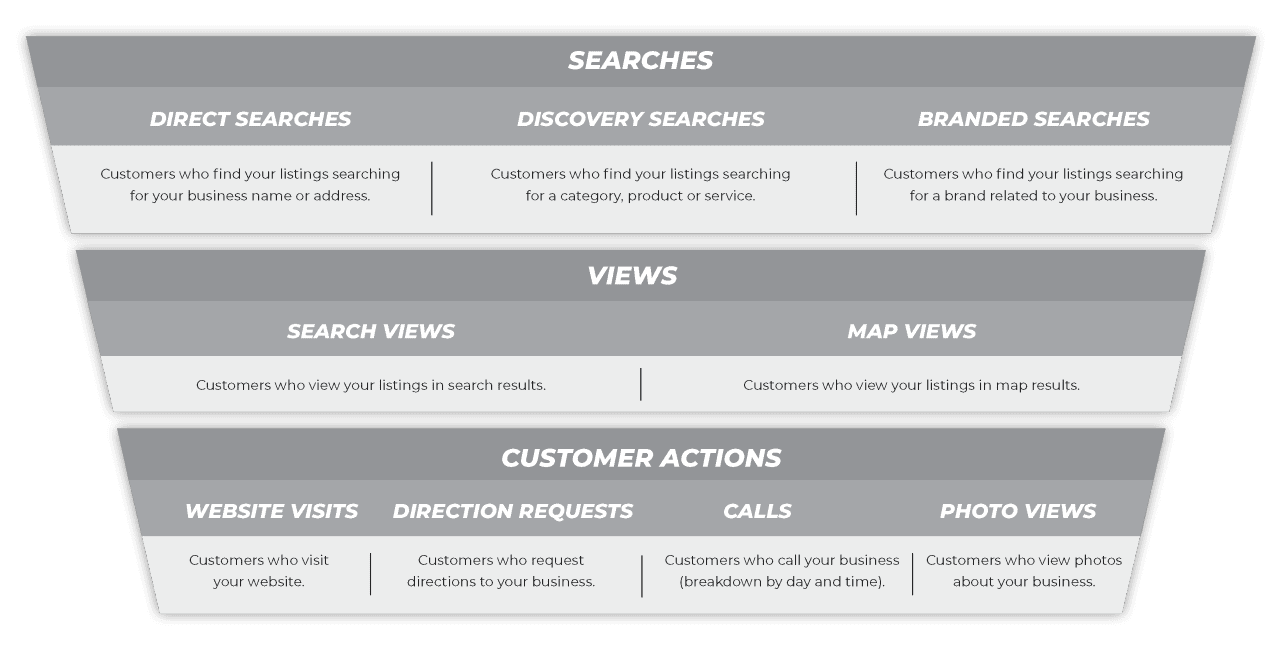 Monthly commentary is also included, which talks about any highlights or updates in the industry.
We will set quarterly face to face meetings, where we will review previous months reports. Not only will we review performance, we will also make best practice recommendations on what you can do to increase your performance and gain more conversions.
HyperZone® uses Google Analytics as a central hub for data, specifically in relation to your website.
Enhanced Reporting – Rank Checker
With rank checker, we can monitor your business' ranking performance over time for selected keywords and
keyword phrases in multiple search engines and directories.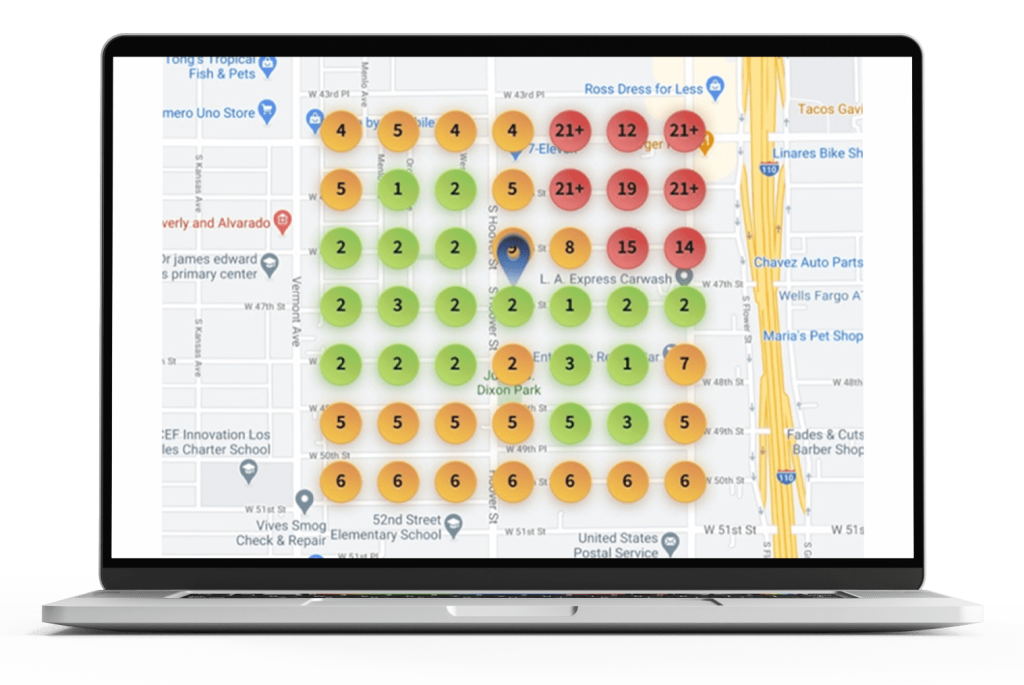 Enhanced Reporting – Local Search Grid
Local search results can change quite considerably depending on where
someone is searching from. Local Search Grid can be a good way to report on
keywords and keyword phrases by location.
Enhanced Reporting – CallRail

CallRail is a service that tracks and manages your phone leads, helping businesses to determine which marketing campaigns are driving quality leads.
IDENTIFY
FIRST TIME CALLERS
CALL TRACKING
AND ANALYTICS
KEYWORD SPOTTING
TECHNOLOGY
ONLINE FORM AND
OFFLINE CALL TRACKING
HyperZone® has a variety of enhanced reporting tools that can help your business. Enhanced reporting is customised and quoted to your business needs.