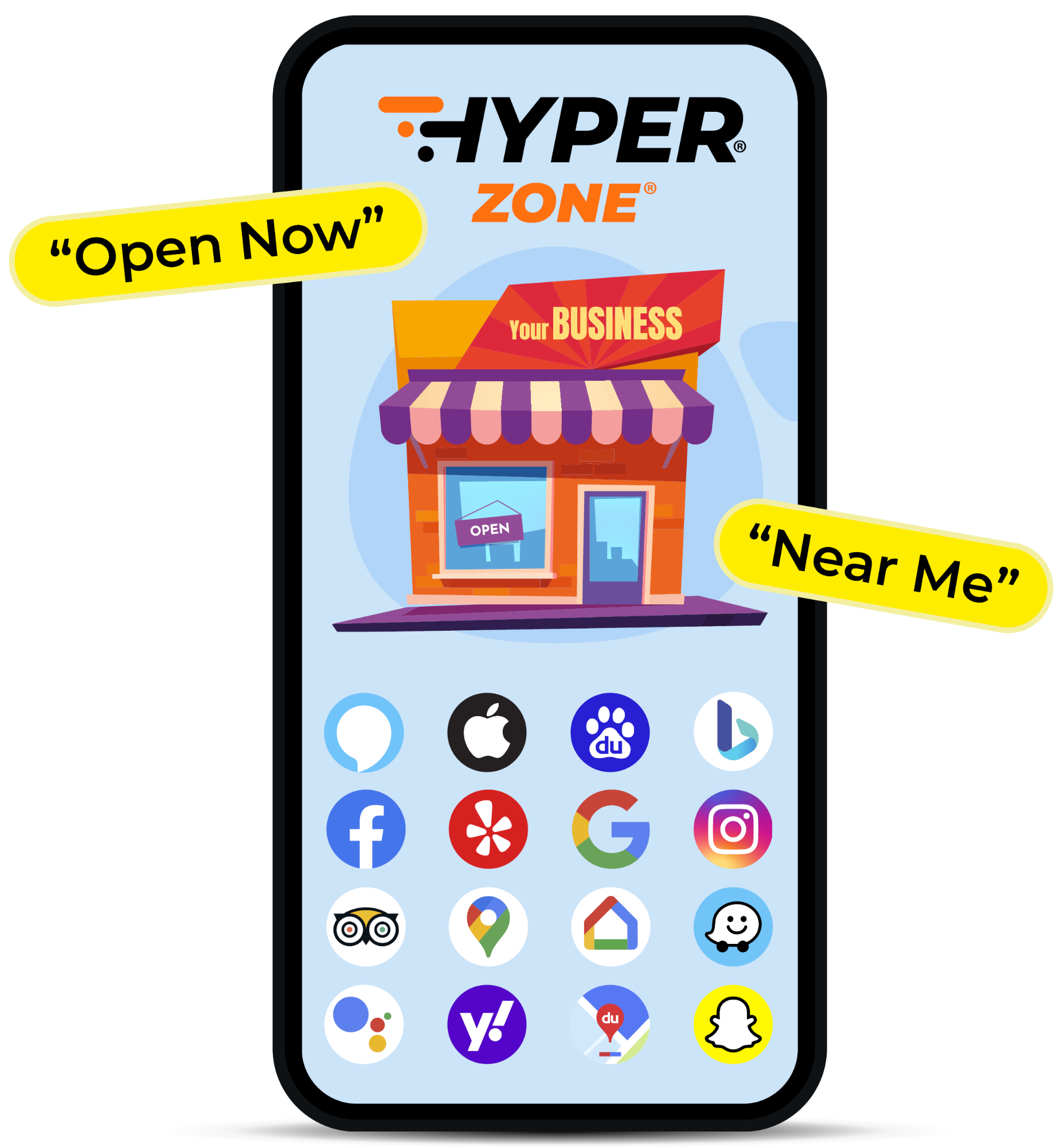 Instantly
hyper-charge
your foot traffic,
phone calls, and
local website
traffic.
Instantly hyper-charge
your foot traffic,
phone calls, and
local website
traffic.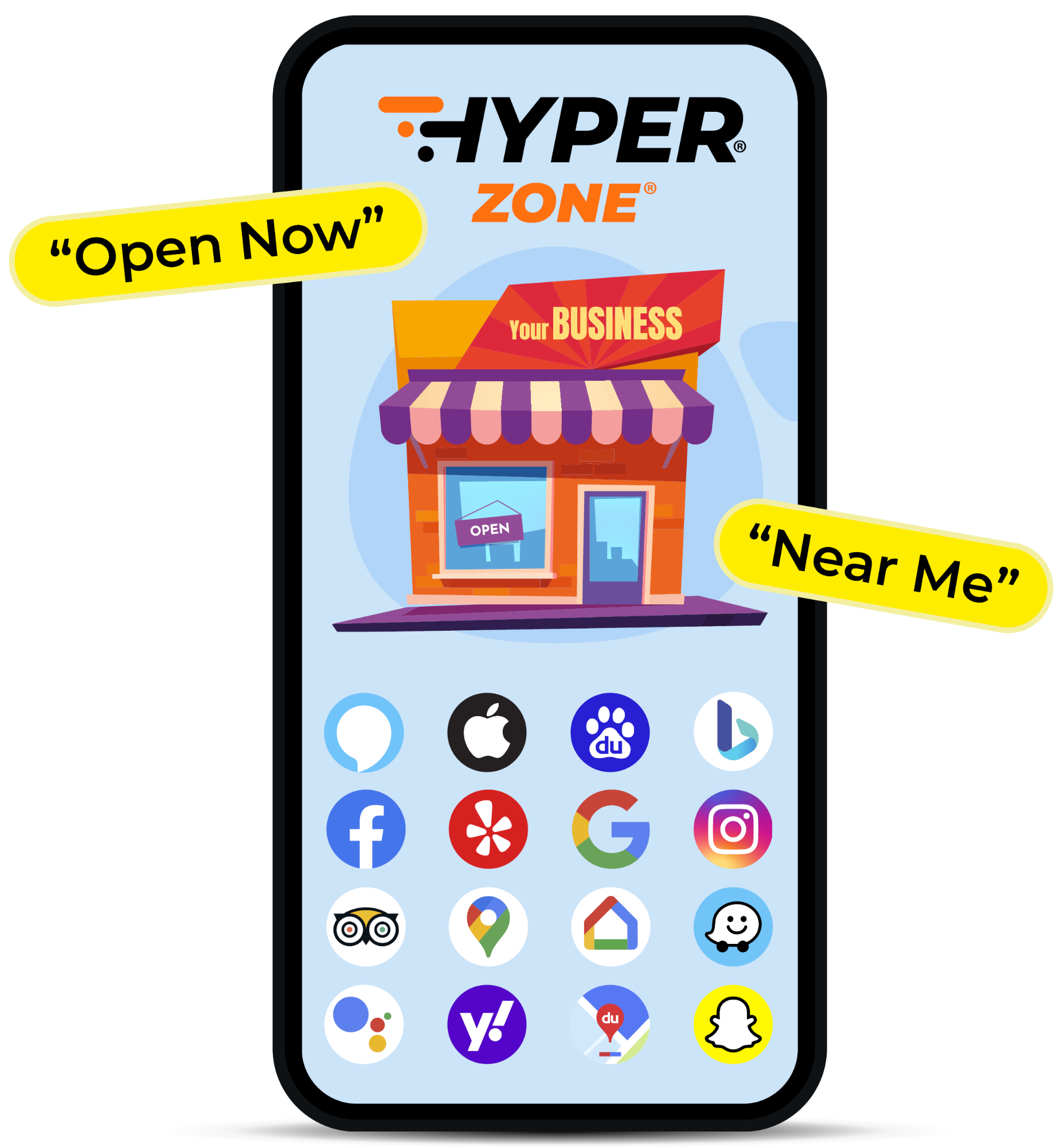 HyperZone® is for businesses with a physical presence, who do marketing at a local level and are looking to generate more foot traffic, phone calls and local website traffic.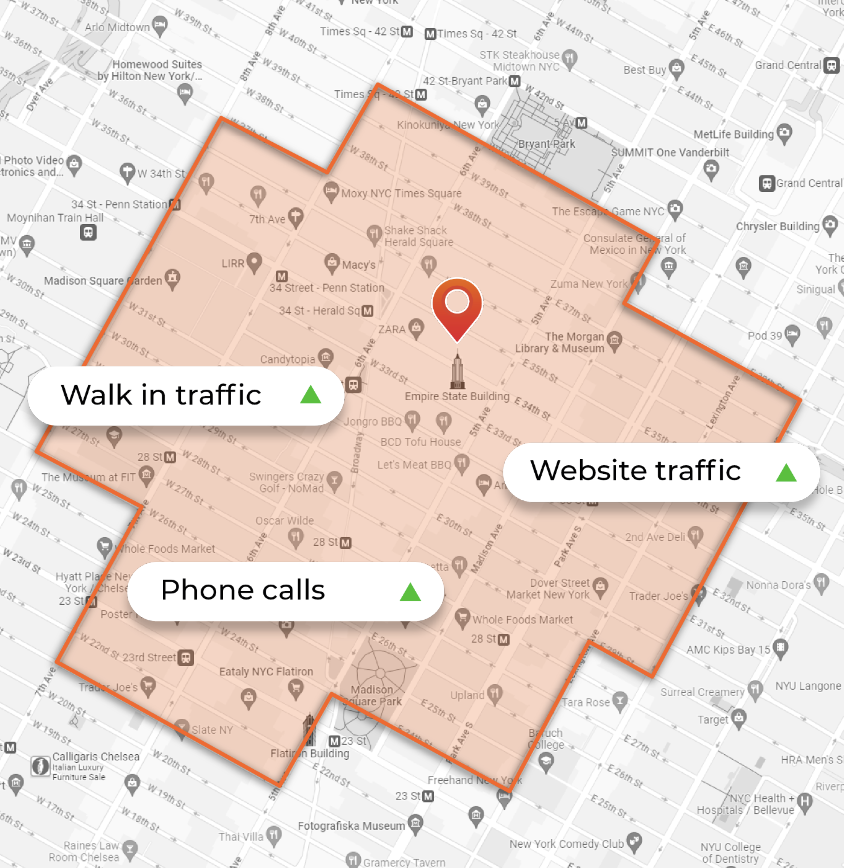 Online is Driving Offline Sales
97%
of consumers search online to find a local business

78%
of local mobile searches result in offline purchases
64%
of consumers say they check online reviews on Google before visiting a business

Even if a local business is recommended by a friend, todays customer will still check out the business online before they contact them. Not investing in your local marketing strategy is no longer an option for any business looking to grow their revenue.
HyperZone® is a hyperlocal marketing service that makes you rank above your competitors for what local people are searching for in multiple channels.
Unlike traditional forms of marketing and traditional digital marketing which drives brand awareness and traffic to your website, HyperZone® drives actual local customers who are looking for your products and services now, to your physical location, phone call or website.
Unleashing the Power of Proximity: Unveiling Hyperlocal Marketing's Impact
Embrace the art of local marketing and hyperlocal SEO, a dynamic approach that propels your business to the forefront of organic search results. Seamlessly connecting your products and services with customers in your vicinity precisely when they actively seek them out.
Standard Algorithm
Traditional SEO employs the standard algorithm, targeting national, state/regional, and city-level keywords.
Local Algorithm
Here, a different algorithm called the local algorithm takes center stage. Hyperlocal SEO zeroes in on suburbs, streets, and "near me" searches and their variations.